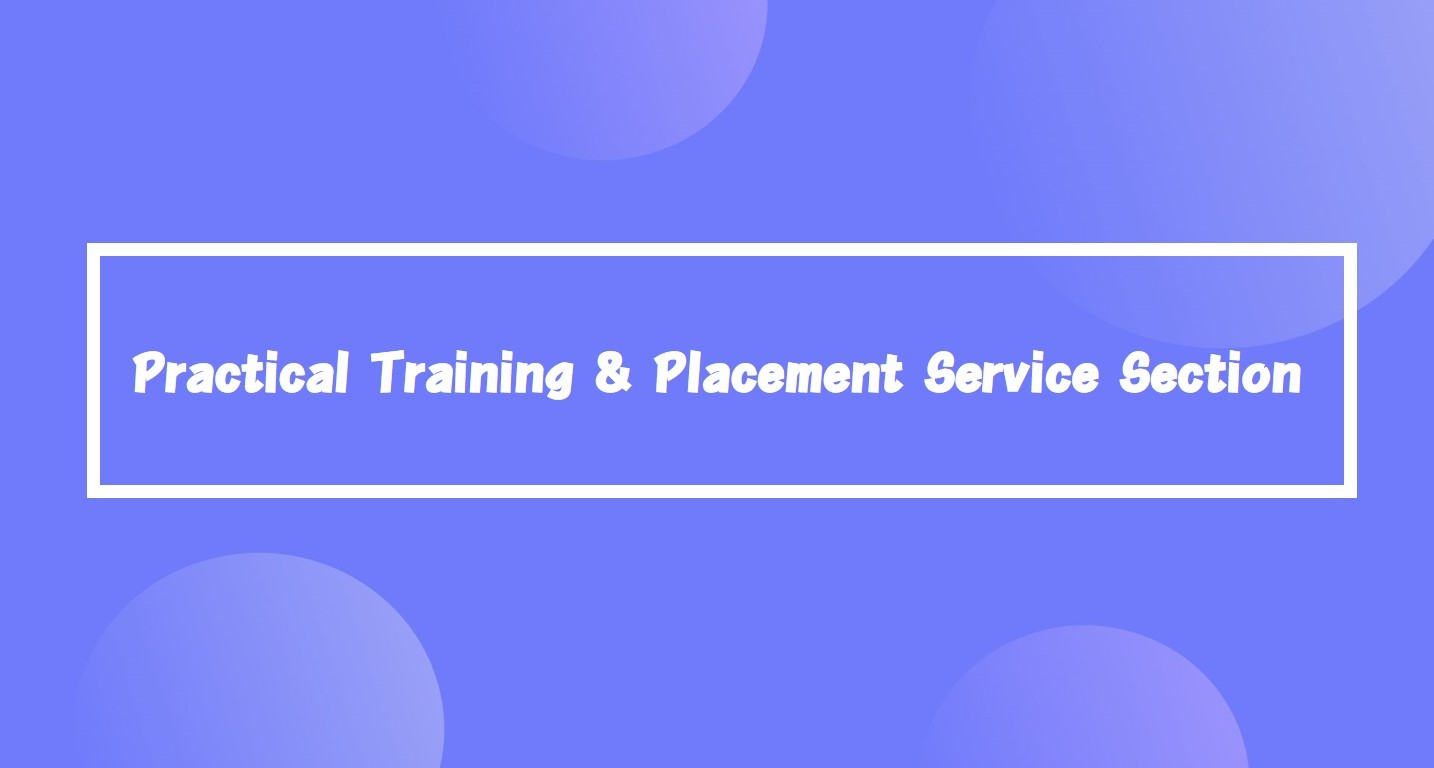 The Practical Training & Placement Service Section is mainly designed to give students opportunities to apply their knowledge and academic theories in working as interns or in practicum training in allied companies and industries; to arrange programs for students to visit and get known by enterprises; to provide related information about the requirement for organizations, institutions and government agencies.In addition, numerous companies constantly solicit our assistance to find the best employees to fill their job vacancies.
That is, every company can go directly to our Job Placement Database website and post jobs and information about their employment needs. We also post notices and assist students to find suitable jobs for which they are a good match.
Our Missions:
Inviting successful people from diverse fields every semester, such as experts, scholars, or alumni to giving speeches to helping students plan for their' future careers.

Arranging various kinds of skills assessment for students.

Consulting with students about career and employment selection.

Assisting companies' recruitment through networking and recommending the best applicants for the jobs.

Providing students with needed information to be able to pursue higher education or obtain better employment opportunities.